Licence - Manage and assign licences to fxRender.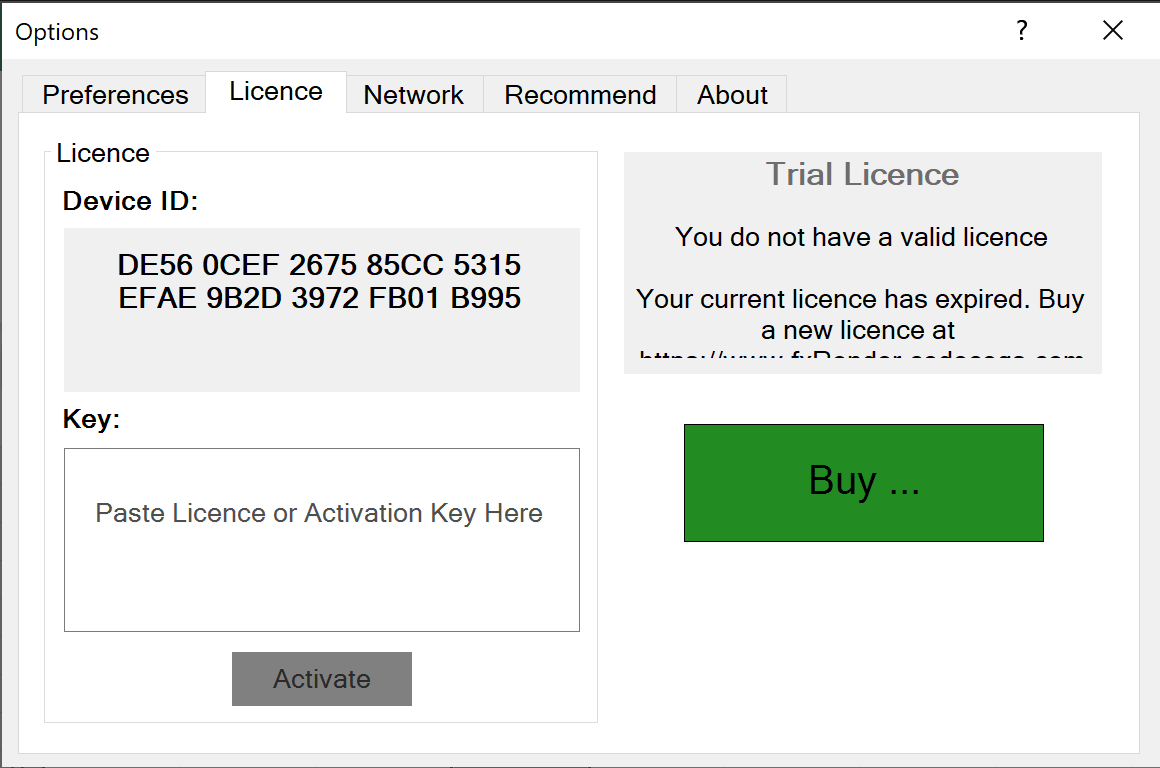 If your computer has an internet connect then it can automatically connect to our servers and download any licences you have assigned on the account. It will also automatically register fxRender for a trial on first use.
Following the purchase a licence we will send you an 'Authentication Code' that you enter into the box labelled 'Key', which will associate your copy of fxRender with a particular account.
You can also 'Manually Authenticate' by copying the code within the 'Device ID' to a manual authentication form within your online account. This form will generate a unique code specific to this computer, which unlocks all its features.